MCLA Professor Hannah Haynes Holds Launch for New Book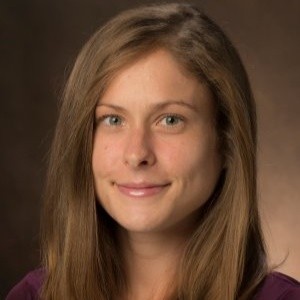 On Thursday, December 1st, Hannah Noel Haynes, associate professor of interdisciplinary studies at MCLA, launched her new book, "Deflective Whiteness: Co-opting Black and Latinx Identity Politics," at Art Lab 49 in North Adams.
Haynes began the launch with a reading of a few pages from her book, which discussed the white supremacy that occurred between the German Nazis, the white deflection of white supremacy, white identity politics, along with the difference between dominance and domination. Haynes states, "The book focuses on whiteness as a system."
"I am so happy that the students of MCLA get to have an educator like Hannah," Maria Elena Cepeda, a professor of Latina/o studies at Williams College, said in the discussion with Haynes. "She's in tune with the consequences of lives, and informed outrage characterized her writing for me, as her voice is so powerful in this book."
Most of Dr. Haynes' work revolves around Latin studies. She says in discussion with Cepeda, "I am the oppressed group, so I wanted to write it on my own behalf. We should care about this; This is humanity we're talking about, the idea of human rights." After this, she talks about how uncomfortable it is for white people to talk about deflective whiteness, which goes along with the rhetoric of [toxic] masculinity.
Dr. Haynes discussed the connection of the country music industry, in her chapter titled "Trash Music," describing how the industry ignores the issues of racism; an example being "Old Town Road", sung by Lil Nas X and Billy Ray Cyrus. This was described as an example, because only Billy Ray Cyrus was considered "country" in the song. Haynes branches on this by saying, "What is, and what is not 'country' is a racialized argument."
In a Q&A after the discussion, Haynes was asked what she would change about her book if she could go back. She replied to this with:
"I wish I had edited more, and I wish I would have expanded my talk on toxic masculinity." Dr. Haynes was also asked by attendees what she was most proud of with this book. "I'm most proud of the people along the way, who've helped me through this book. The people I've met have shaped my thinking, and I'm better because of that."
Cepeda mentioned, during the Q&A, that Haynes recently had an NPR interview with Midday Magazine, in discussion with her new book.
You can listen to the interview, and read key parts of it, through this link: https://www.wamc.org/news/2022-12-01/mcla-professor-and-berkshire-native-holding-book-launch-party-in-north-adams-today.