SGA: Maple, The New Multicultural Center, & Opportunities for Students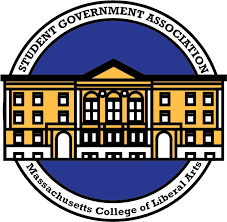 SGA has been experiencing a shortage of student involvement but is expecting more of a presence with incoming freshmen in the foreseeable future.
"We had a lot of students interested in our election in the beginning, so that went really well. We had five senators, to begin with, unfortunately, we've had a few who have had to drop because of personal reasons or because there was a schedule conflict," said SGA President Ian Crombie in an interview with the Beacon.
The scheduled meeting on November 28 had low senator attendance and therefore could not be an official meeting.
"I think we are really picking up with our programming, we're planning a lot of really cool events for the next semester. I think a lot of this semester was just trying to get our new senators into the groove of things because a lot of them are freshmen," said Crombie.
For past elections, SGA has been holding "special elections" instead of just primary ones to help more people who are interested join and will possibly do so again next semester.
"They've helped a lot because there is a lack of student leaders and student interest in leadership so trying to have as many elections as possible is helpful," Crombie explained.
In the unofficial meeting on November 28, Chris Hantman brought Maple, the campus service dog, and attended as the guest speaker. Despite being an informal meeting, Hantman still spoke about Maple and answered some questions.
Hantman gave insight into living with Maple and her schedule. She goes to training twice a week on top of Hantman reinforcing this training on his own time. He explained that she is still a puppy with puppy energy but that the goal is that when she is done with her training, any student will be able to take her for personal engagements and walks for certain periods of time. However, she will not be allowed in residence halls.
Hantman also acknowledged that some students are using the word "bites" when describing Maple's actions but clarified that the word "bite" can be harmful. She has never exhibited violent or malicious intent.
"She's just playing and it's a nip at the hand. I'm not trying to dismiss anyone's experience with her either, I've never seen her draw blood on anyone. She's not a violent dog and she's not trying to hurt anyone. She's a puppy who gets over-excited," said Hantman.
Hantman encourages students to visit and engage with her but also to be respectful of her training. She has office hours, updated social media on her whereabouts, and is available upon request through Hantman.
The following meeting on December 5 had two guest speakers, Arlene Theodore, Director of Diversity, Equity, Inclusion, and Justice Initiatives, and Josh Mendal, Director of Corporate Engagement and Strategic Partnerships.
Theodore spoke about her role on campus and new upcoming resources for the Multicultural Center.
"My primary role is to serve as the support for marginalized groups on campus and create programs that are centered on diversity, equity, inclusion, and justice," said Theodore, "…we are in the process of getting (the multicultural resource center) renovated…that's where we get together and people are able to be in community, especially first-year students are really able to find their community and be able to have authentic conversations."
Along with supporting students, Theodore also does diversity, equity, and inclusion training with faculty and staff.
She is excited to bring these resources to MCLA and expand the space. The goal for the renovation of the center is to be done by the end of February and will be on the second floor of the campus center. They are in the process of creating a student committee to help design and reshape the center and there will be lots of opportunities for events. The concept of students having their own space and being comfortable is fundamental.
Theodore expressed that she is looking to revamp old programs because they will have the room, capacity, and luxury of having additional program space.
Mendal explained his role on campus and explained the corporate relations committee as something he frequently works with. The corporate relations committee is corporate partners and business leaders across Berkshire County and beyond that have been very active in supporting our college through providing internships, resources, funds, etc. for the institution.
MCLA has an active group of about 15 corporators that work behind the scenes but want to be much more active in providing resources for students.
Mendal introduced a Corporate Relations Student Networking Event on February 16th from 12:00 to 1:30 p.m. in Murdock 218. This event would entail students being able to engage with professionals from local businesses and organizations that can be helpful for future internships, full-time positions, and educational and research purposes.
Students will be able to gain confidence and practice in networking, but there is no restriction on needing to be there so students will be able to stay as long or as short of a time as they are comfortable with.
More information will be released about this event and will include a QR code where you can sign up for the event. Walk-ins will also be welcome.
If you're interested in joining SGA, you can email them at [email protected] or visit their office in room 316 in the campus center.