The Highs and Lows of Being a Commuter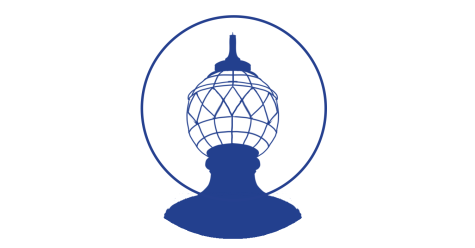 Many senior students know all too well the transitional experience of going from being a residential student to a commuter. Since MCLA has a three-year housing requirement for students whose home address is outside of a certain range, many students will live on campus for the first three years and then opt to find off campus housing for their senior year.
First of all, the independence of living on your own versus living on campus is very different. This is true even in the Flagg Townhouses, which are designed to provide a more independent living situation for upperclassmen than in a traditional dorm room setting. But in all residential halls, students do not have to worry about issues such as paying rent and utilities, communicating with landlords and property managers, or handling maintenance and upkeep.
Additionally, some commuter students may feel less connected to campus life and events. Although MCLA does offer many resources for commuters such as specific lounges and spaces for them, it is still a very different experience to that of living on campus. In dorm settings, students can enjoy RA events, being in close proximity to any and all campus events, and constantly being surrounded by other MCLA students. In contrast, commuter students may not experience this same closeness to campus life, especially those who may live slightly farther from the college, have jobs, and/or do not live with other MCLA students. These factors can also make it more challenging for commuter students to meet new people and make friends, which can also contribute to the disconnect from campus culture.
Rachel Gordon '23 and Emily Hendricks '23 are two senior commuter students who previously lived on campus for their first three years of college. Both students have found that their college experience as commuters has been an adjustment from when they were residents, although they are both happy with their decision to find off campus housing.
"Since I live so close to campus, I don't really feel like a commuter," said Gordon. "I would say that there's definitely a lack of connection with the campus community. I'm not going to the dining hall or attending as many events as I used to, and so I feel like I'm no longer part of the community, but rather an outsider looking in. I don't mean this in a bad way of course, it's just different."
"I would say the biggest difference between living off campus vs on campus living is that I feel less connected to the school," said Hendricks. "I'm only really on campus for class, and no longer there for having meals in the dining hall or going to many school events. You also don't see as many students when you're living off campus as you do on campus."
This is not to say that there are not many benefits to living off campus, because there certainly are. By the time senior year rolls around, many students are ready to have their own space and not have to follow as many rules and regulations. There is also the benefit of not being forced to leave campus as soon as the semester has concluded, whereas resident students typically have to move out immediately following finals. Financially, many apartments in the Berkshires are much cheaper than the price of room and board, which can make commuting a great option for students looking to prevent additional expenses and debt.
All of these reasons, among many others, make commuter life a great option for senior students who are not interested in remaining on campus. Although it is definitely an adjustment to go from being a resident to a commuter, it can be worth considering for students who have completed their housing agreements.