Ski Club is Looking for New Members!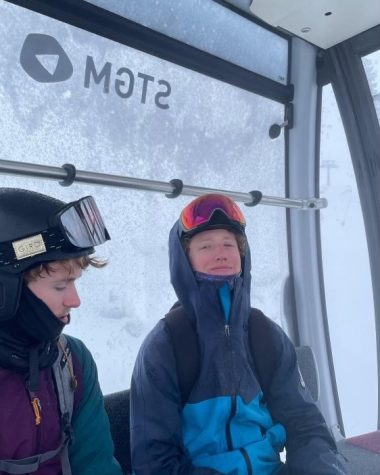 Ski Club had their first meeting of the semester on Wednesday, February 8th. There, they discussed their first trip of the semester and other exciting things.
The trip occurred this past weekend on February 11th, where they went to Berkshire East in Charlemont, Massachusetts. New members of the club were offered free lessons in their choice of skiing or snowboarding. Everyone received free tickets for the lift, as well as free rentals for boots, skis, helmets, and poles, which were funded by the club.
"I've been skiing my entire life, since I could walk," said Phil Anderson, President.
This year, the Ski Club gained many members, bringing their total to about 20 people. Kate Flower, the Ski Club advisor and a research librarian at Freel Library, said that this is the most amount of people the club has had since the beginning of Covid.
Their budget had been cut greatly last year, making it difficult to budget for trips this semester. During the past Fall semester, the Ski Club took a trip to the American Dream Mall in New Jersey, which was a very fun experience for the club, as the slopes were indoors, inside of the mall.
There is one more trip coming up in this semester, which is, as of right now, taking place on March 4th, and there has not yet been a location chosen.
The meeting times and locations are still to be determined, but typically occur on Wednesdays and Thursdays, usually around 6:30pm and 7:30pm (depending on the day).
If you would like to join Ski Club, or have any questions about information or the club in general, please email Phil Anderson directly.
You can also follow MCLA's Ski Club on Instagram at @mclaskiclub.
More information can be found on their website, mcla.presence.io/organization/ski-club.