Green Living Seminar Covers Doughnut Economics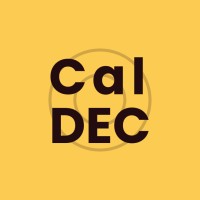 Throughout the semester, MCLA is offering a series of Green Living Seminars held on Wednesdays at 5:30 pm through April in CSI 121. The theme of these seminars is "Capitalism and the Environment". Each presentation features a new presenter who covers a different topic that pertains to current environmental and economic concerns over zoom. 

These seminars are hosted by Dr. Elena Traister as a part of her Green Living Seminar class, though the seminars are open to the public. She said, "anyone whether or not they have any background in economics or environmental science is welcome to join." 

The second seminar took place on the 8th of February and was presented by Della Duncan, host of the Upstream Podcast, and Co-Founder of the California Doughnut Economics Coalition. 

Duncan considers herself a renegade economist. She defines renegade economics as "returning the discipline of economics to the realm of moral philosophy" and "questioning, interrogating, and challenging mainstream economic thinking".  

One example of this is the Doughnut Economics model which Duncan presented on. The Doughnut Economic model prioritizes meeting human needs without causing unnecessary damage to the environment. It is structured in three rings.  

The inner ring is called the social foundation and it represents human needs such as food, clean water, and healthcare. Anything less than that is a shortfall that results in issues like homelessness, food insecurity, and social inequity.  

The outer ring is called the environmental ceiling and it represents the planet's ability to sustain human life. Beyond that ring are environmental issues such as global warming, ocean acidification, and air pollution.  

The middle ring is the safe and just space for humanity which represents humanity's needs being met without overextending environmental resources. Duncan describes this model as "growth agnostic" as it measures its success in the health and happiness of the community and environment, not GDP. 

One example of a community that functions using the Doughnut Economic model is the city of Amsterdam in Denmark. In Amsterdam's case it was city officials who adopted the model and spread it throughout the city. There are plenty of other places that have Doughnut Economics groups however, including California, Vermont, Florida, London, and New Zealand. 

Presentations will be broadcast on Northern Berkshire Community Television Channel (NBCTC) 1302 Wednesdays at 7:30 pm, Fridays at 4 pm, Saturdays at 3:30 pm, Sundays at 11:30 am, and Mondays at 5:30 pm, or recordings are available on the MCLA Enviornmental Studies YouTube channel.