Student Spotlight: From LEAD Academy to Law School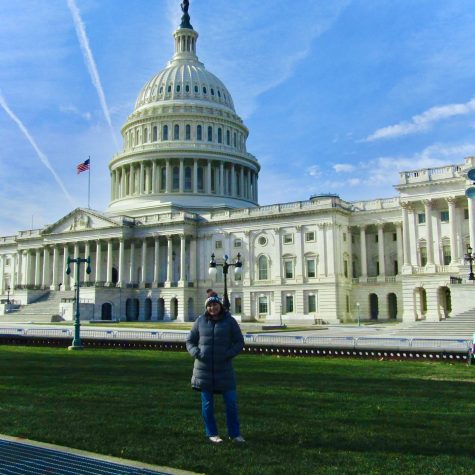 If anyone exemplifies MCLA's mission statement to cultivate "excellence in learning and teaching, innovative scholarship, intellectual creativity, public service, applied knowledge, and active and responsible citizenship," it is Casey Young, class of 2023.
Young is a History and Political Science double major with a Behavioral Analysis minor, along with being an extremely active member of her Trailblazer community.
Young has been completing research with Professor Pettey within the field of Women in Politics. Her research hopes to find a connection between high school leadership and the ambition to be a leader in the workforce.
Young will be flying to Albuquerque, New Mexico for a research conference representing MCLA to display her work.
On top of her academic responsibilities, Young takes on numerous roles across the MCLA campus. Young is the president of the Poli-Sci Club (since May of 2021), the co-host of a true-crime podcast titled Case Closed, LEAD Academy Program Leader, an employee of the Office of Advancement and Alumni Relations, a Volunteer Center Program Coordinator, as well as a Peer Tutor and Peer Mentor.
With such a busy schedule Young prioritizes organization and planning, she said, "Keeping ahead of my work and dedicating myself to spend at least five hours a week in the library" is how she stays on top of it all.
She recommends that students use their friends to hold each other accountable academically and to find the right balance between social, academic, and extracurricular activities.
In her job with the Advancement and Alumni Relations office, Young organizes campus speaker events and marketing content for said events. For her job with the Volunteer Center, she helps coordinate with program directors and their volunteers, encourages voting amongst her peers through different initiatives, and ensures the Food Pantry remains well stocked and maintained.
Young has a special connection and devotion to Poli-Sci club, "It really is my baby. When I was recommended to join the club in my sophomore year by my longtime friend John Anderson, it was a smaller club. I joined E-Board as the secretary within two weeks of joining. Now we have approximately 15 voting members, and model UN chapter that traveled to Cornell this past semester and plans for a trip to DC for next year."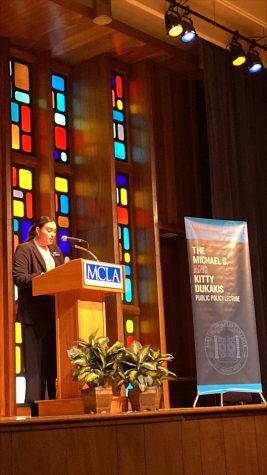 Young also collaborated with iBerkshires in the fall of 2021 to hold a mayoral debate for North Adams, where she is a voting citizen.
Young encourages any student to join the bipartisan club, as it is a great place to find other politically engaged students and participate in friendly debate. Poli-Sci club meets in Bowman 205 on Tuesday Nights at 5:30.
Beyond her legacy with Poli-Sci Club, Young is most proud of her connections with underclassmen as an official peer mentor, and as a leader on campus in general. Young believes in investing in the younger generation of Trailblazers.
"I want to be a person these younger kids can come to and feel like they have someone who they can rely on. When I came to school, I had to figure how to be a person without living at home with my parents. That process is messy and hard, and I want to help whoever I can with that process," she said.
You would be hard pressed to find a person on the MCLA campus who has not been touched by Casey Young in one way or another, either directly or through her work with numerous organizations and offices on campus. Young encourages others to become involved on campus, "I am not some special person, anyone can do what I do if you can find the passion to do it," she said.
Young plans to attend law school this fall in Boston where she recently received acceptance. We should all strive to be more like Young: to ask ourselves what we can do for the community around us, how to prioritize our time, and how we can better ourselves.