The Mind's Eye: Just Another Lecture or Changing The World?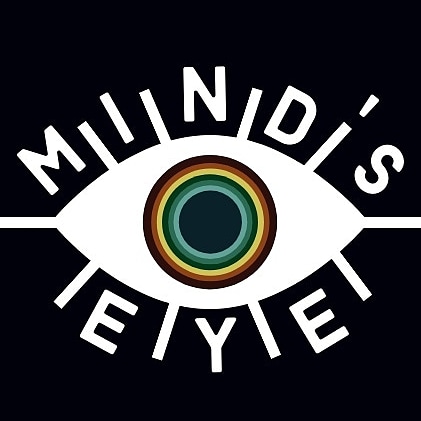 English Professor Victoria Papa joined the MCLA community in 2017 after graduate school and realized that she had the desire to connect her research and teaching together.
And with that, the idea that there should be more opportunities to showcase faculty research. She wanted to create an easier avenue to a community that surrounds academic work.
The Mind's Eye is a selection of lectures, discussions, and symposia that "addresses a wide range of cultural topics, socio-political inquires, theoretical concerns, and creative practices."
It originally began at MCLA in 1977 as a scholarly journal and has only been this interactive for the past four years due to Professor Papa's direction. Another way to look at it is that the colloquium is almost parallel to the Undergraduate Research Conference, but instead sponsoring professors and their research.
Papa said that the aim of the colloquium is to "to show students their professor's research, especially if it's related to classes or subjects they participate in, but definitely if it's a distinct topic… [it] models for students what professional academic work looks like."
The most recent lecture that took place was by Jenna Sciuto, Professor of English titled "White Violence as Exclusion in Gudbergur Bergsson's Iceland and William Faulkner's and Jean Toomer's US South". A standout aspect of the lecture was the vulnerability Sciuto shared from when she spoke about the experiences that she's dealt with during these studies.
"Dr. Sciuto enabled us to go on a journey though the research she conducted in colonialized spaces as well as the deconstruction of them within books that are taught, that are in indulged in and furthermore, have had social effects on commentary within racism," said Egypt Benjamin '23.
Benjamin also hopes that "future academic spaces open up to changing the notions that are imbedded through heteronormativity and colonialism and allow for more studies —like Dr. Sciuto's work, to be available and accepted worldwide."
On February 9th, Professor Kebra Ward, Associate Professor of Physics, presented findings from a study employing the Force Concept Theory (FCI) diagnostic in three introductory physics courses at Nelson Mandela University in Gqeberha (formally named Port Elizabeth), South Africa to objectively compare the efficiency of certain teaching methods to global benchmarks. She and her co-workers evaluated the student's ability to break down and apply what they read, articulate their views, work collaboratively with others, and to have confidence in their knowledge of the content, all while navigating a post-pandemic, post-apartheid world.
On Thursday, March 2nd at 12 pm in Murdock 218, Dr. Anthony Daly, Professor of History will present "Fighting for Democracy: An Irish Radical's Struggle to Change British Politics". In this talk, Dr. Daly presents a portion of an article draft that draws on information from a research trip to Ireland to analyze the motives and impact of William Sharman Crawford, a wealthy Irish landowner who became a politician committed to extending voting rights for the English working class.