Bailey's Bakery Brings Baked Goods to the Berkshires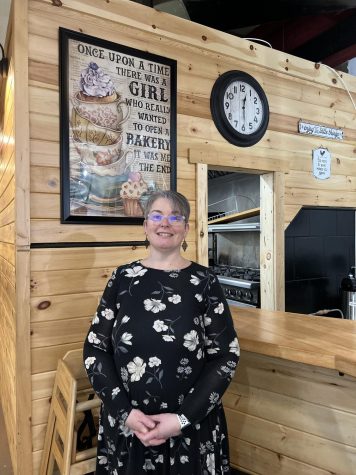 Erika Bailey, owner of Bailey's Bakery, has been bringing baked goods to downtown North Adams since 2020 through her small space within The Emporium. However, on Thursday February 9th, Bailey was able to expand her business, as she moved into the larger 55 Main Street space next door. 
Bailey's new storefront, which is entirely her own, is large, cozy, and homey. It has display cases filled with a variety of baked goods including large muffins and colorful cupcakes, decorations on the walls, and a selection of different tables customers can sit at to enjoy their purchases. 
Bailey explained how within her small bakery she sells "muffins, cupcakes, cookies on a daily basis." She then added, "I have specials on Tuesdays for turnovers. And Fridays and Saturdays I do cinnamon rolls and pecan sticky buns. I also do custom cakes by special order." 
While Bailey has a passion for baking, it wasn't always her plan to become a full-time baker.  
"I always said I was supposed to do the corporate thing… Go to college, work my way up a ladder, and figure that stuff out. But when I got halfway up the ladder I thought, this is not what I want to do with the rest of my life. I always liked baking as a hobby. But it's not what I originally thought I'd be doing for the rest of my career," she said. 
Bailey took some time to explain the origins of her business, "I opened in October of 2020. But I'd been doing little things out of my house for years. I needed more space." To get more space, and move the business out of her home, Bailey began selling within The Emporium. "It was a little crazy because it was during the middle of COVID." she explained. "I had quit my full-time job at the bank and was working part time. But I found a space, and perused opening there." 
Bailey added, "The Emporium was like a steppingstone for me. A place for me to start and see if I would be successful." 
And successful she was, now being able to move into her own space. Bailey stated, "To grow has been an amazing thing. To have your own space is like having your own home." 
Bailey explained that the process of getting the 55 Main Street space wasn't bad. "It mostly involved figuring out the logistics of the lease, how quickly I could move in, get set up, and getting everything cleaned up in here and ready to go."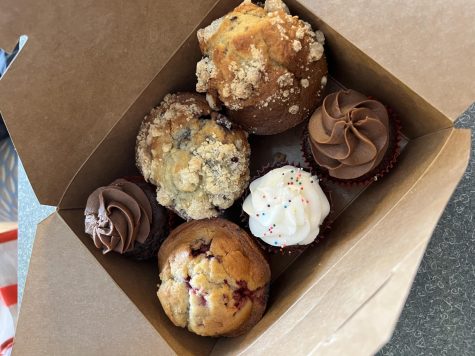 She then added, "The turnout has been great."
Regarding the experience of being a small business in downtown North Adams Bailey stated, "It's good to be downtown. But as a small business owner it can be stressful to make sure that you're making enough profit to cover the bills. I'm definitely not at that point now because I've grown so much, but in the beginning it was stressful. I love being down here." 
She then happily added, "My favorite part is having regulars and getting to know them. And not just in the sense of serving them a cup of coffee but getting to know them personally. They become like your little friends and extended family." 
Bailey's Bakery is open Monday and Tuesday from 7 a.m. till 3 p.m., Thursday and Friday from 7 a.m. till 5 p.m., and Saturdays 8 a.m. till 12 p.m. They are closed on Wednesday and Sunday.