An Honest (and Possibly Controversial) Review of Outer Banks Season Three
This review of Outer Banks Season 3 contains spoilers!
Ten episodes and about nine hours of me sitting on the edge of my seat later, I must talk about the new season of "Outer Banks."
After only one day of being released, the Netflix original show "Outer Banks" is in the number one TV show spot after previously being in the top ten by people re-watching to recall past seasons.
If you liked the show, you've probably been anticipating the third season that came out on February 23. By the time you're reading this, you'll have had a week or more time to watch it. I finished it the day after it came out.
I'm not necessarily a believer in the saying that all good things must come to an end, but I do believe some things can be too drawn out, so here is my possible hot take about the new season.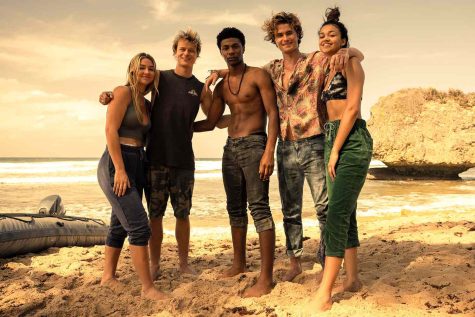 I did not re-watch the first two seasons because I had a pretty good idea about what happened and they did a good recap. From start to finish, I was on the edge of my seat. Before we get into my possibly controversial opinion, the show was great. Carrying a story line out into three seasons and not feeling like it's drawn out or too long is impressive. But is there really a need for a fourth?
The show was renewed for a fourth season before the third came out, but now we might be pushing it.
(Spoilers ahead)
In the final two episodes, you kind of have everything you need. We've all been waiting for closure, whether it's the friend group couples, the family drama, or even if they'll ever find this treasure. This season gives us all of that. John B gets reunited with his dad (who is kind of an obnoxious character), the whole friend group couples up perfectly, and the treasure is found. What else could anyone want?
The show ends with information on how each member of the group is set off in their own healthy and normal direction but what's the excitement in that? Of course, they had to set them on another quest, Blackbeard.
These are amateur kids who all had personal reasons to be searching for this treasure. John B was doing it for his dad, Pope was doing it for his family, and the others were supporting them. Now they're suddenly up for hire like the Scooby Doo gang? I can't see it.
Personally, I only see one plot hole I wanted answers to. Ward dying for real gives some closure but what about Rafe? We have this normal 18-month jump to everyone being happy and good, but Rafe should be angry somewhere about his dad dying after saving him and telling Sarah to not let anything happen. Everything else made sense. The time to introduce this new plot could've been used to close the story a little more in detail.
Watching the show with an amazing soundtrack and warm weather visuals on top of the good plot was great for an escape from the weather we have here and was overall a good season. I'd love to see more but sometimes to keep things good, they do have to come to an end.