Just Some Self-Care, Don't Mind Me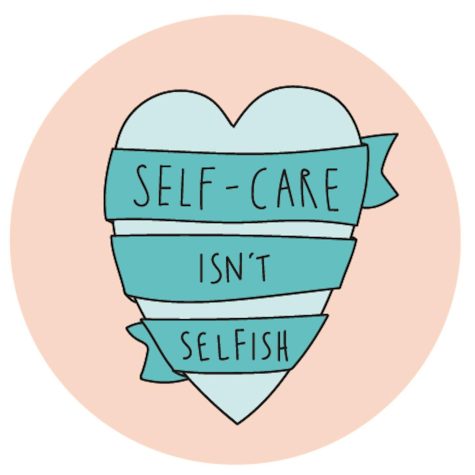 On March 25th in Sullivan Lounge, the Student Activities Council (SAC) held an event centered around self-care.
From six to eight, there was a relaxed atmosphere around the room, and everyone was letting go of any recent stress they might have been holding on to. They organized various activities for students to participate in such as painting, stress ball and lava bracelet making, DIY sugar scrubs, and more. Activities like these may not seem like a big deal to most people, but something small like painting can possibly set you on a track where you know how to take care of what YOU need, not what anyone else does.
Self-care is a broad term that refers to all of the intentional actions you do to promote your mental, physical, and emotional well-being. As basic as that seems, self-care is something that many of us overlook because the idea of increasing our emotional and physical stamina confuses many.
You should practice self-care in three different areas: Physical, Mental, and Emotional. Many people practice self-care, but most only focus on the physical aspect and forget about the other two which does not get you the total, fulfilling result. Self-care can improve your physical health, reduce stress and anxiety, boost your self-esteem, protect your mental health, and can lead to better relationships. In addition to that, self-care can aid you in forming a stronger relationship with yourself, which can help you spread positive emotions to others.
If you do not know what caring for your mind, body, and soul means to you just yet, that's okay! It can take people decades of their life before they find something that works for them; even then, as SAC Advisor Allison Williams said what she does for self-care may not be traditional, but it "makes my brain turn off." If it is hard for you to find the time, that's okay too because sometimes life gets in the way, but as often as you need to stop and do a self-care activity, you deserve every second of that relaxation.
Pamela Gois '25 attended this event and gave a couple of ideas on how she practices self-care, "I listen to music, I paint my nails, I like to be alone in my room sometimes." She thinks that it is a good idea to routinely practice self-care because "it's good to take care of yourself, especially in college and after you do schoolwork."
The SAC President, Erin Tremblay, was also at the event and had a simple way of participating in her self-care. She likes to go on walks specifically to clear her head and finds "a couple of minutes a day where I don't stress myself out." Only a few minutes a day doing something like exercise or meditation or just not doing anything and spending time by yourself can help ground you.
There are plenty of resources that can aid you in finding an outlet for stress relief or establishing a self-care plan. Events like these that the school hosts are always a good idea to visit since they are free and as accessible as we can make them. It is never too late to start caring for yourself, in any way, and as Pamela put it: this year is all about "protecting our peace."