Behind the Scenes: A Look into MCLA's Admissions Office and Enrollment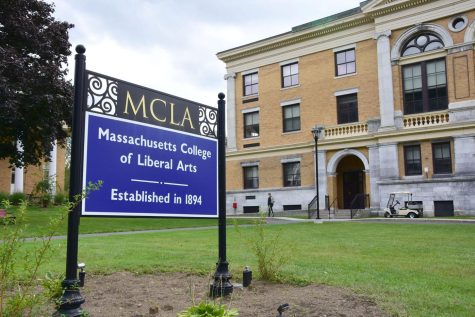 Massachusetts College of Liberal Arts has seen an increase in transfer and first-year student enrollment numbers for the current academic year, despite the challenges posed by COVID-19. The admissions team at MCLA has been operating diligently to ensure that the institute continues to attract and enroll talented students, regardless of the obstacles driven by the pandemic.
Jana Bowyer, Director of Student Enrollment Operations, said that not only has the COVID-19 pandemic affected enrollment at MCLA but also across the country. "We are slowly seeing an uptake in applications, acceptances, and enrollments this year compared to last year at this time, both in transfer applications and first-year applications," she stated.
According to Bowyer, the college has seen a 35% increase in first-year deposits compared to last year, which is a positive indication. Regardless, she also noted that there is still a lot of work to be done, and the admissions team is working to engage with accepted students and help them make positive connections with faculty, staff, and current students."
As Brigid mentioned, these interactions allow them to engage in the enrollment process, and we have a higher return on yield for them," said Bowyer, referring to Brigid Lawler, Executive Director of Enrollment Management.
Lawler added that the admissions team has had to adapt in response to the pandemic's challenges, including travel restrictions and in-person events. "We've had to find creative ways to engage with students and showcase all that MCLA has to offer."
The admissions team has adjusted by conducting virtual events, such as online tours, information sessions, and one-on-one conferences with potential students and admissions counselors. The team has also been utilizing social media and other digital platforms to connect with individuals and communicate information about the college.
Looking deeper into the admissions process regarding student enrollment, Lawler says, "So many people think enrollment consists of a friendly face telling you about the school, and there isn't much that goes into it. So much of what drives enrollment consists of a handful of data-tracking, marketing, brand awareness, and so many other aspects."
"Usually you can have a five-year snapshot of data; you can look back and view the admission funnel, which represents how many prospective students, and how many applied, and how many deposited, and how many attend."
"We typically analyze the last five years to view the past and ongoing enrollment trends. Considering from a data perspective, the closure of a Vermont college in 2019 and 2020's first pandemic concludes we are at ground zero. The demographics, mindset, and the entire makeup of the prospective student has been drastically altered since 2018 [the five-year snapshot]," says Lawler.
Overall, the increase in enrollment numbers at MCLA is an optimistic sign of the college's continuous development. As MCLA looks towards the future, it stays determined to equip students with a transformative and inclusive liberal arts education that organizes them for success in their chosen fields and personal lives.
As the registration deadline of May 1st approaches, the admissions team is working hard to guarantee that students who have been accepted to MCLA are thoroughly engaged with the college and prepared to start their academic journey.