41 Years and Counting, LeSage Reflects on Experience at MCLA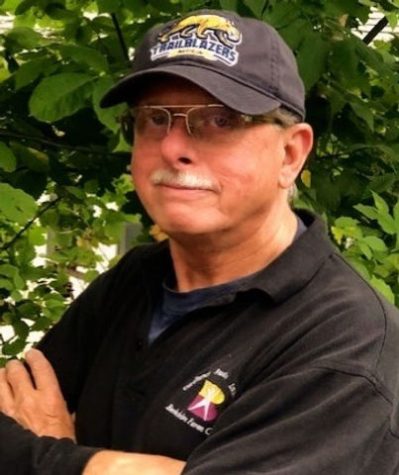 Sometimes your dream job could be right under your nose, maybe even in your own hometown, and sometimes it takes going away and coming back to find it.
"I really enjoyed working with the students over the years, that's what's exciting about it, this is my dream job," said Paul LeSage, professor of Fine and Performing Arts.
LeSage had lived in Idaho, gotten his master's degree, taught in southern Utah, and been down south with the military before eventually ending up back in his hometown, North Adams. As a junior in college, he knew that being a professor was what he wanted to do.
LeSage explained, "This is what I wanted to do, it took me 12 years to find the job because I worked in public relations, sales, advertising, technical writing, ran my own magazine for eight years, a lot of stuff that helped me get this job."
Being hired in 1981, LeSage has been here 41 years and plans on being here a few more before he retires.
"The main reason I was hired was the student newspaper, The Beacon. I promised that I would have the best student newspaper in the east, and I didn't mention what day or what year but 10 years later we were the number one newspaper of the New England Newspapers Association," said LeSage.
For a while, LeSage was a one-man band, teaching journalism classes and advising the small newspaper staff but as journalism, broadcast, and other communications concentrations grew, more staff was hired, communications became a major and The Beacon came under new advisement while LeSage continued to teach.
His philosophy is to always try to be well prepared and to try and make things as interesting as possible no matter the subject matter and is a well-appreciated professor in the Communications department for it. However, before he left The Beacon, LeSage made many fun memories with the Beacon staff as well.
"One day I looked out my office window and the whole Beacon newsroom was set up on the quad, it was a Bacon spoof issue and they said that they had to evacuate the building, it was one of the funniest things, they set up the whole newspaper right on the quad," said LeSage. Small but mighty, something The Beacon has apparently always been.
A dream job is an amazing gig to land, but everyone has hobbies. LeSage is a musician and writer outside of being a great professor.
"I just put together forty years' worth of my poetry in a book called 'Cup of Cake', Life is a cup of cake, filled with its cavities and its depressions, despite all that, it's always somebody's birthday," LeSage recited.
His poetry book is not published but we asked him to keep the Beacon updated. He also has many original songs, and you can find his music, sometimes even accompanied by family, on YouTube when you look up his name.