BerkMUN: Poli-Sci Prepares for ModelUN Event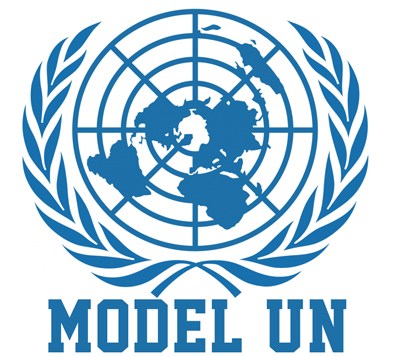 MCLA's own Poli-Sci Club hosted a "Delegate Training" event on April 10th between 3:30 and 4:30 PM in Bowman 205.
In preparation for the upcoming Berkshire Model UN (BerkMUN) conference taking place on April 22nd, the leadership of Pol-Sci Club hosted this event for new and old members to get acquainted with the way the conference will be structured. Jack Anderson '23, the assistant MUN chair, spoke to the Beacon about the event and discussed his experiences and lessons gleaned from being a prolific Political Science major and club member.
The Model UN club and class here on campus are paid for by a grant, which allows members of the organization to attend Model UN conferences in different cities such as Toronto, Chicago and New York. MCLA's own BerkMUN has been a work-in-progress for a while.
"It's been in planning for about four months, I'd say," Anderson said of the time frame.
Holding the BerkMUN conference had been on the minds of the Poli-Sci members who organized it for some time, but it took until this spring semester for everything to fall into place. Anderson and several other Poly-Sci members are graduating this May, and they will be taking their Model UN experiences with them once they depart.
"We want to try and definitely bridge the generational gap with Model UN," said Anderson.
As a Poli-Sci student during the pandemic, he had to experience holding conferences online and the subsequent drop in attendance due to those constraints. Before he and his fellow club members graduated they wanted to have an in-person conference, and that will come to fruition on the 22nd. Imparting the skills they accumulated through their years of conferences will be a boon to incoming Poli-Sci majors and club members. Anderson hopes that the BerkMUN conference will become annualized in the coming years, and that BerkMUN and Poli-Sci Club will become two separate entities, rather than having the former be affiliated with the latter.
For Anderson, Poli-Sci club and Model UN both present collaborative opportunities to workshop ideas and foster healthy talking points that can be respectfully disagreed with, where both participant's points are heeded and compromise can be reached. For Anderson this approach is "iron sharpening iron", two delegates sharing their viewpoints and learning about the importance of being objectively minded in these spaces of debate. Being able to see both sides and also defend one's own viewpoint is just one of the skills needed to excel at Model UN conferences, where members play different roles that may require their own viewpoints to be put on hold.
Events such as BerkMUN add differing sides to the college's catalogue and demonstrate the variety of communication we have at our disposal. Anderson hopes that not just Poli-Sci majors take part in the club next semester. He argues that almost every major can contribute to something in the realm of politics, and having other majors getting involved with the club keeps it strong.
"Don't be afraid to disagree," he said.
The BerkMUN conference will be starting at 11 AM on Saturday, April 22nd. Check-in is in the lobby of Bowman Hall. Any interested parties are welcome to attend, and the event will follow a set schedule of caucuses until 8 PM.