MCLA Dance Co. Jazzed for New Opportunities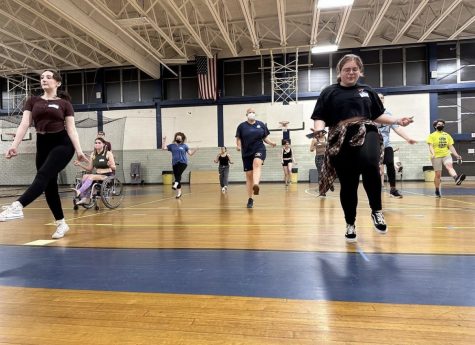 MCLA's Dance Co. has only just started this semester's work, but they already know that their final performances are going to be bigger and better than before. 
"It is a lot of overall excitement for all of us," Charlotte Kane, Co-President of Dance Co. said in an interview with The Beacon and BWN. Kane shared that the club has seen increased numbers since last semester with plenty of new faces excited to get together and dance again. 
Last semester, Dance Co. saw low numbers due to COVID-19 and struggled to keep their momentum from previous years. The club once was the biggest club on campus, sporting high numbers and packed shows, but COVID hit the club hard making its numbers drop to as low as eight general members. 
But as guidelines have changed and eased, and with the large incoming freshmen class, the club is starting to build back up again with around twenty people currently involved and more on the way. 
"We're trying to rebuild those numbers, and I think we're slowly but surely getting there," Rachel Lamarre, Treasurer of Dance Co. shared. 
Although the numbers aren't much bigger than last year, the club was able to promote new and exciting opportunities to their new members that were previously not available due to low numbers and budget cuts in the past. 
"We were able to invite two alumni members who are part of the alumni dance group dysFUNK to come and choreograph dances for us," Kane shared. They also have opportunities to perform off-campus through one of their members, Hannah Perault. And on top of that, their biggest roadblock from last year is slowly seeing itself out. 
The issues surrounding club budget cuts last semester saw Dance Co. with less money than before, which meant members were expected to bring their own clothes from home to perform in. 
"A lot of the costumes are from 15, 20 years ago," Kane said, which is why the improvement is such a big deal to the club's members. The club made an agreement with the Student Government Association to receive an extra $350 to be used towards costumes for the year. Having outside choreographers coming in to help the club as well as the opportunity for dancers to have their own costumes shows the amount of growth so far, and their trajectory for the future.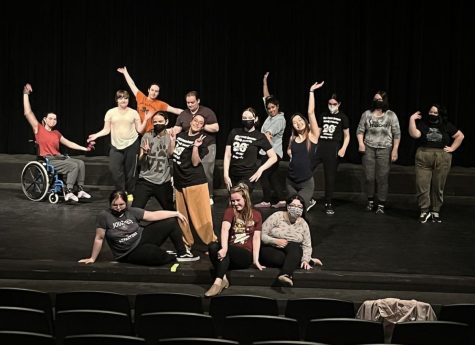 So far, the club has only had auditions and a few rehearsals, but their end of the year show looks like it's shaping up to be one of their biggest in a while. They have proposals already scheduled for solo, duo, and group dances, as well as genres lined up such as contemporary, ballet, tap, and hip-hop. 
They are aiming to have two shows in one weekend again this year around mid-November, and are really taking this opportunity to have fun dancing again post-COVID. 
"It's a great space to let all your frustrations out and talk to different people that are there for the same reasons as you," Lamarre said. "We're just really looking forward to keeping that up." 
Dance Co. meets for an hour on Sunday nights at 6:30pm in the Campus Center dance complex, located next to the racquetball court, as well as holding rehearsals running about two hours a week for each dance that members are a part of.  
Anyone interested in joining Dance Co. or learning more information can reach out to their Secretary, Grace Krzanik, through email at [email protected]. Dance Co. is also reachable through social media on Instagram and Facebook, both @MCLADanceCompany.