RAs Experiencing Low Event Attendance, Encourage Residents to Go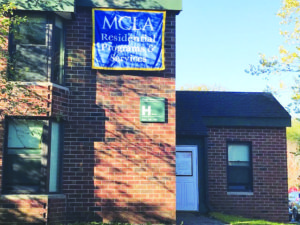 As the semester ramps up, Residence Advisors (RAs) begin to put on their unique events for students living on campus. Lucien Thomas-Vickory, the RA of C block in the Flagg Townhouses, discussed upcoming events in October as well as what goes into planning a greenhouse event.  
Planning an event in the townhouses differs from planning an event in Hoosac Hall. "Hoosac's different cause it's much more of a community thing," Thomas-Vickory said. In contrast, making an event that students will attend in the townhouses is more difficult. "Most people want to stay indoors, and a lot of us are upperclassmen." In Hoosac Hall, a residence area where many underclassmen reside, an event will likely have a larger turnout than in the townhouses where upperclassmen have more individual responsibilities from jobs to clubs to classes and so on. He said, "It's easy to go door-to-door and say 'Come on, let's go'" in Hoosac. 
As such, RAs like Thomas-Vickory have to create more compelling motivations for those who live in the townhouses to attend the events they put on. He says it's all about what is going to get people to come outside. In some cases, it's as simple as free food, such as pizza or snacks, that get people to come by and see what's going on. He recalled an event he had put on in a previous semester where he gave out potted plants, something which went over well among the attendees. "It always comes down to the incentive to get people to do things," he said. 
Participation in RA events in the townhouses is fairly low. "Some of them [events] have none, some of them, on a good day, around ten, maybe a bit more," Thomas-Vickory says of the attendance. Each RA has about 50 to 60 different residents in their respective blocks, but according to Thomas-Vickory few attend events. "Everyone has different schedules, and we all have our own stuff as well," he said. 
RA events have to adhere to one of four "standards" in order to be approved. "So, we have one for diversity, we have one for academic connection, community development and mental and physical well-being," Thomas-Vickory explained. He highlighted his potted plant giveaway event as an example of a "mental/physical wellbeing" event and his upcoming "Jackbox" (a multiplayer game where people can join on their phones) event as an example of the "community development" event.  
"Typically, we host events once every two weeks, every other week," he said. Along with the other RAs, Thomas-Vickory is also open to suggestions for events as well. "If anyone has any ideas, we'll do 'em." 
All RA events, or ideas for events given by students to the RAs must be approved by Annemarie Boyle, the Residence Director and Heather Quire, the Dean of Students. Students interested in putting on an event should contact the RA of their respective townhouse block. Student suggestions will be heeded this semester by the RAs.  
When asked about his expectations for the semester as an RA, Thomas-Vickory said, "My expectation is just to take it day by day, see what happens, everyone needs different things, there's not much more I can do other than that." 
As for upcoming events: RA Alyna Cubilete is hosting an Identity Bracelet making session on October 5th and RA JC Innocent is hosting a "Get to know yourself" event with Ara Phoenix on October 14th at 4 pm.