Students Reflect on Dream's Face Reveal, Tom Brady's Divorce, and more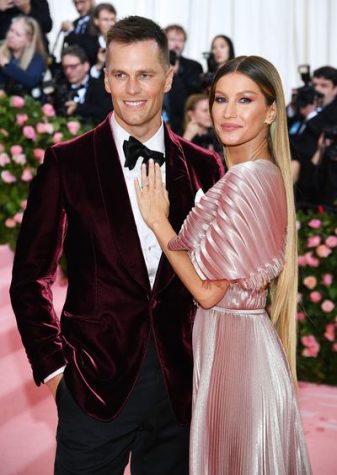 In a world where so many people are glued to their phone's all day, it's easy to get caught up in the whirlwind of doom-scrolling, and knowing way too much information about random celebrities and their lives. In a time where there's so much drama surrounding celebrities and updated headlines everyday progressing the situations, it became The Beacon's duty to go out around campus and gather the student's view on all that is happening in the celebrity world.
The biggest headlines circulating recently have been around Tom Brady and his divorce from his wife, Gisele Bundchen, Adam Levine cheating on his pregnant wife via Instagram DM's, Ned Fulmer from the Try Guys YouTube channel cheating on his wife with an employee, and the face reveal of a previously anonymous Minecraft YouTuber called Dream.
While some of these topics seem pretty straight forward, the versatility of the campus community and their opinions was very present as each had different views on the situations.
While some students agreed that Tom Brady should retire to spend time with his wife and kids like he's promised before, others thought they needed to come to an agreement so they can both be happy while she supports what he loves. "I don't think divorce necessarily is what they need to do, but maybe" one student said in an interview with The Beacon. Another, agreeing that they should work things out rather than divorce immediately, took both sides. "It's his career and his dream," the student began, but eventually sided with Gisele and stated, "She probably just wants him with the family more."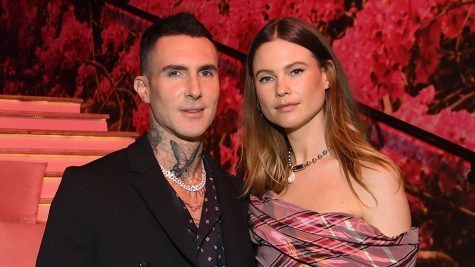 A common theme among all of the students asked is that they agree Tom Brady should hang up the cleats and finally step away from football. Out of ten students interviewed, eight agreed that Brady should retire, while two said he has to keep going.
Now looking at possibly the biggest internet drama in the past few years, students were asked about Ned Fulmer from the popular YouTube troupe the Try Guys. The Try Guys consisted of four best friends, Ned, Zach, Keith, and Eugene, who made videos together trying new things for the internet's enjoyment. Ned was branded as "the wife guy" due to his seemingly undying devotion to his wife, which was why it came as such a shock that he cheated on her with an employee in the company.
Students were unanimously against his actions, as everyone disagreed with him and supported the other Try Guys' move to remove him from the company as soon as they found out about the affair.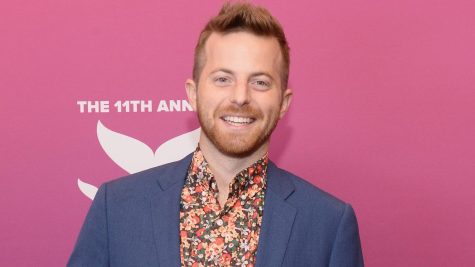 One student knew all about the drama and had stayed up to date with the comedy group since they were still a part of BuzzFeed. "I mean, how many years have they been trying things and making videos?" she said, before expressing how hurtful it must've been to the other members of the group.
She stated how they had built a brand for themselves over all these years, and he completely went against that with this cheating scandal. "You're a boss, you can't be screwing around with your employees" another student agreed.
In the realm of famous people cheating, Adam Levine came under fire recently for his exposed Instagram DM's with multiple women- all sent while his wife has been pregnant with their child. When comparing the two affairs, students seemed to be split.
"There should be no question, these scandals shouldn't happen" one student said, before explaining how both men are in the wrong regardless of the situation, "Just don't commit adultery."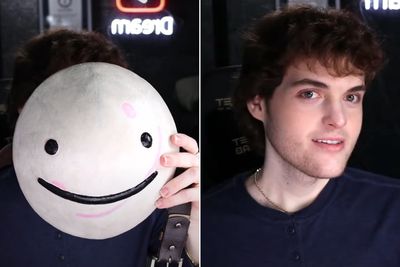 And finally, the YouTube community exploded recently when everyone's favorite anonymous Minecraft YouTuber Dream uploaded his long-awaited face reveal video. Only for the internet to immediately start making fun of him and calling him ugly on Twitter.
Every student agreed that he shouldn't have hyped it up so much to avoid the possibility of getting roasted online. "He looked like everybody's weird cousin" one student said. She shared how she had been watching his videos for a while and was excited to finally see his face, but knew how harsh the internet was going to be to him regardless of what he looked like.
Another student shared how he had also watched his videos and watched the face reveal video, but didn't have high expectations of the internet's reaction either. He explained how in the past, Dream had teased a face reveal only for it to be a bit to trick his subscribers, so he was shocked to see that he had actually posted his face.
When asked about the public's reaction, Dream sided with the internet. "Yeah, it's harsh, but it's the internet. It's going to be harsh. You got to learn to take it" he explained, before saying he should've known better.