Birch Reflects on Communications Department's Struggles, Urges College to Show More Support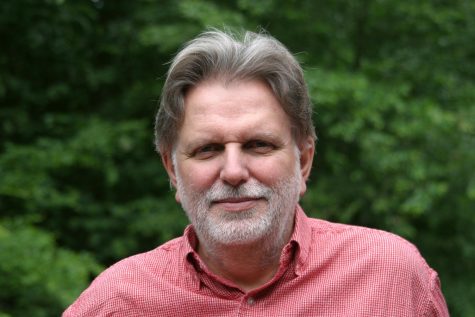 MCLA's Communications Department is facing numerous challenges including a lack of professors and removal of essential technologies by the college, says one MCLA professor.
Currently, there are only two Communications professors, including Dr. Michael Birch, who is the only full-time, tenured Communications professor, and Darren Johnson, who is a visiting professor for the year. Johnson has taken over as adviser for The Beacon as well as MCLA's student radio station, WJJW, after both clubs' previous advisers, Shawn McIntosh and Jim Niedbalski, left MCLA after last semester.
In an interview with The Beacon, Birch spoke about how this lack of staff has affected the department, as well as his opinions on what the college should do to address this issue.
"Yes, we've lost two professors, but we really should have had more in the first place," Birch said. "In the English and Communications department, there are around 80 students assigned to the English department, and they have six full-time, tenure track professors. In the Communications wing, there are approaching 30 students, and there is only one full-time, tenured professor."
As a result of this, the curriculum for Communications students has been strained, with considerably less classes being offered within the department. Additionally, the college decided to get rid of Avid, a technology used for audio and video production, which has negatively impacted the curriculum for students with concentrations in broadcast media, Birch added.
"It makes absolutely no sense whatsoever," Birch said. "Would the institution take key technologies or tools away from the chemistry department? Would they do that with physics or biology? I don't think so."
Birch explained that taking these technologies away from students is detrimental to their education, and that Communications students must have access to the tools that will help them create content and gain experience in the field.
In order to correct this, Birch explained that the college must show support for the Communications department as well as more transparency, which is something he believes has been lacking.
"The college needs to make the investment, which is something that they clearly did do in the past and was supported by the previous administration. But now, there is a rather deafening silence in terms of what they are going to do."
The lack of support has also put a strain on professors when doing research and trying to prepare the best possible classroom experience for students, he says. Birch explained that Shawn McIntosh and he conducted a study last semester regarding how students felt about the department and what they would like to see going forward, but never heard anything back from the college after submitting it.
"In my view, the administration needs to act honorably and support a program that is growing," Birch said. "There is a review that is supposed to be happening, but there is very little known about what is going to happen in this review. This needs to be a procedure that is open and transparent. It needs to be an independent process, where the people who conduct it are knowledgeable about the field of Communications."