Exclusive: MCLA Confessions Page Gives Anonymous Interview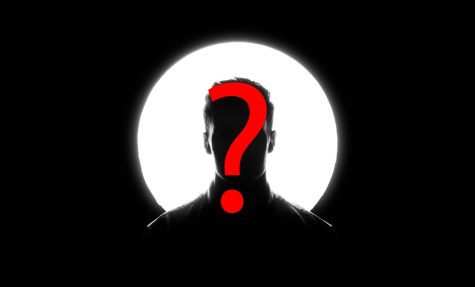 The campus MCLA Confessions Instagram page (not affiliated with MCLA) aims to post unique, funny, or beneficial things for the community but MCLA students have mixedfeelings.
"We make sure not to post things that could upset or get people in trouble. People call us biased sometimes because we don't post everything, but if we did, they'd probably complain about a lot of the submissions we get. Also, some submissions are just plain boring," said the MCLA Confessions page in an anonymous interview with The Beacon.
The Instagram page is run by five MCLA students. Currently, there is some debate over whether the account is biased. There was some discussion of these ideas while interviewing some students on campus.
"As a freshman who is just now seeing it, I can definitely see the bias. A lot of the submissions about Greek life are very biased about it, you can tell whoever is running it, has to be in (Greek life)," said Victor Brown, MCLA Student in an interview with BWN.
On the other hand, some students think the page is not so biased.
"Not really, I guess they curate posts but they're not posting what they have to say, they're taking requests," another student speculated.
Overall, students think the page is entertaining and humorous.
"I think it's funny and I take it with a grain of salt because it's just people being silly…I feel like they should be posting less serious stuff and not about any other life on campus. When they post about the squirrels and things like that it's funny but when they post about people's personal life, that's kind of weird," Brown explained.
Another student stated, "I find it very entertaining; the recent posts have been disputes between groups, it's fun to watch."
The page's creators see it as a way for people to let out their frustrations about things, make connections from student to student, and a fun way to bond as a campus.
"Talking about your community is fun! A lot of schools have similar things, but I think being in such a small school also makes it even more enticing since everyone knows everyone. It gives you a voice," said the creators.
Among the free speech an account like this gives you, there have been some issues according to the creators of the account.
"There's been a few times where people reached out to us to take down posts, and a few people have also reached out to us to express their distaste for the account, but nothing serious. We have our posting rules in place partially so that we can keep the account running and not have to delete it," the creators admitted.
Their rules include "no hate speech and no negative posts that identify people (by name, room number, townhouse, etc.). From there they tend to steer away from negative and "really weird or objectifying" submissions.
"It was really a spur-of-the-moment kind of thing, where we saw that Lesley University had a similar account and we thought it would be a fun thing to have here too! It was supposed to be a page solely for people to meet other people, a missioned connections thing, but that didn't really take off," the anonymous group answered when asked about creating the account.
The page has 555 followers which is around half or one-third of the campus population, though not all people that look at it are following it, and currently, they're getting 5-20 submissions a day.
Submissions are through a google forms link in their bio.