"Racism is a Public Health Issue": MCLA Holds Annual Day of Dialogue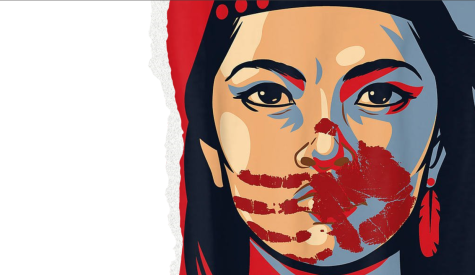 MCLA's 5th annual Day of Dialogue occurred on Wednesday, October 19th. This year's theme was "Racism is a Public Health Issue," which is very relevant today.
The Keynote Session, presented by Nicole Porther, a biology professor at MCLA, and Christopher Macdonald-Dennis, the senior advisor for equity and belonging, held conversation around the subjects in its title: "Racism, Public Health, and Us: A Conversation."
The Keynote Session topics provided students and community with a sense of how racism has impacted the public health system.
Macdonald-Dennis looked back on his youth for these topics, telling the participants of the session that he remembers the racial minorities around him being affected greatly by the pollution that was dumped rather close to their homes.
Other issues regarding racial minorities include chronic stress being induced by race, COVID-19 deaths being more prominent in minority communities, and African American women being more likely to die from complications of childbirth. All of these things are mentioned in the 25-minute documentary from YouTube that was shown during the session, titled "MOSAIC."
"MOSAIC" discussed more of the issues of minority communities in Western Massachusetts and followed interviews of community members and healthcare workers. One woman in the documentary stated, "We, as a collective unit, aren't going to end racism, but we need to do something."
Danie Christensen, the Library Commons Supervisor at Freel Library, voiced her thoughts on the session. "These are difficult topics to discuss," she told the Beacon, "And it is inspirational to see so many students participating in the Day of Dialogue. The Keynote was a nice mix of documentary and discussion. I echo what the documentary pointed out, about how hairdressers can tell how their clients are doing by their hair. Recognizing someone's mental state by hair takes skill, not to mention the finesse to get them to open up. It comes down to caring about others, and I wish there were more of it in the world."
Summer Nichols, a sophomore Sociology student at MCLA, had some great thoughts about the session and documentary. She said, "This session really opened my eyes into how systematically racist the public health system can be in the United States. Things need to change. Every person's well-being should be taken equally seriously."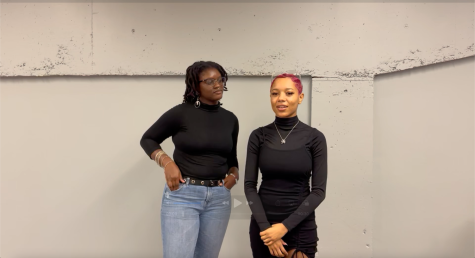 "MOSAIC" discussed that different forms of art are beneficial to indigenous people's health, through creating, theatre, dancing, and preforming cultural ceremonies combining them all, they're "a form of medicine."
Another topic brought up in the documentary was how different lives were for African Americans in the South. Unlike the south, Massachusetts has equal rights for all human beings. This portion followed an older man who came to Western Massachusetts from South Carolina. He had left the state for reasons of racism and decided that here was the best place for him to make a life for himself. He ended up starting his own limousine business that turned out to be very successful. "You need to get out there and do it," the man advised watchers, "That's what I did; I came out here and made my life, and it worked!"
Christopher Macdonald-Dennis followed up on this topic after the documentary came to a close. He stated, "My grandfather was the first Latino bus driver in his city, and I know he went through a lot with that." He then went on to discuss how we, as a younger generation can take action by saying, "Each generation calls things out more than the generation before them, and the generation of their parents."
Overall, the 5th annual Day of Dialogue seemed to open the eyes of many students, and hopefully burns the fire in them for a need for change and equality.