SGA: Student Leadership, Townhouse Construction, and Attendance Policies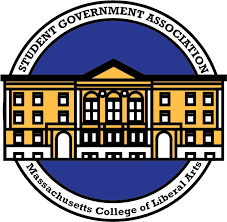 On Monday, November 7th, Student Government Association (SGA) held a meeting about recent concerns of the MCLA community with President James Birge as the guest speaker of the meeting. 
President Birge began by addressing the decline in student leadership around the nation. "Leadership is about making hard decisions," Birge said to the members of SGA. It was then suggested that the reason for this may be because of the greater concern of student behavior on MCLA's campus; specifically, students' mental health as there is an ongoing waitlist to see counselors at Health Services regarding mental health concerns. 
Birge also spoke about the construction happening between the Flagg Townhouses and Bowman Hall, and reportedly, it should be finished by November 18th. The construction, however, is not entirely finished and will pick up again by the Fall semester of 2023. 
Students have widely communicated their concerns for bugs in Hoosac Hall, specifically ladybugs and flies. Unfortunately, there is not much that can be done about it, so if you or someone you know is having issues with ladybugs or flies in your residence area, please contact your hall director. 
Another common concern around campus revolves around student attendance in classes and the grading policy of professors, including the policy of excused sick absences. Students feel as though professors expect you to go to class sick, as long as you don't have Covid. Students do not want to attend class while ill, with the reasons of not wanting to spread illnesses and not feeling well enough to be an active participant. Unfortunately, the policies of graded attendance and excused absences are not able to be changed, and if students have an issue with the policies for their class, they are directed to talk to their professor. 
Students are also having issues with their professors regarding the lack of Canvas use and exams. It seems a lot of professors are not using Canvas, which can be very inconvenient for students. If a student has an issue with a professor not using Canvas, they are directed to contact Jerome Socolof. In the regard of exams, students have voiced concerns about retaking exams and professors grading on a curve. It is up to the professor whether they allow students to retake exams. Some feel that their professors aren't teaching properly, and this is setting most of the class up to fail. Students should contact the faculty teaching the class if they wish to retake an exam. 
The "Trailblazer Course" stands as a major inconvenience for students. Described in the meeting as an asynchronous Canvas course required this year for all incoming students (freshmen and transfers), the course collects opinions through questions about college life. Although there are graded assignments, there are no credits or rewards for the course. There are, in fact, penalties for not completing assignments or participating in the course; such as placing holds on student accounts, making them ineligible to register for classes until the hold is resolved. The workload for this "course" is rather time consuming and extensive. Students are requesting that the course be made optional, as most feel that they don't benefit from it, and there is not enough time in students' schedules to complete it. 
The safety of students is being questioned by the residents of Hoosac Hall. Some are requesting to carry pepper spray with them in the building and around campus, although it is illegal in Massachusetts to carry pepper spray without a license for it. If a student is caught with it, they can pay up to a $1,000 fine and serve jail time. The college policy considers it the equivalent of carrying a weapon and will be treated as so. If students feel unsafe around campus or in residence halls, they are to contact Public Safety. 
The final concern addressed in the meeting was the lack of accessibility for faculty and students on campus, including people visiting. The ramp for Amsler Campus Center is very difficult to use, especially in the winter months. The rolling chairs in Murdock are becoming an issue also, with talk of removing them in the future and replacing them with something more accessible. The "door open" accessibility buttons on most buildings are also not working well and tend to stick, causing doors to not be easily accessed. 
SGA meetings are on Mondays at 7pm, all school members are welcome to attend.