*BACON* The Rise of a YouTube Star: MCLA Student Challenges MrBeast at VidCon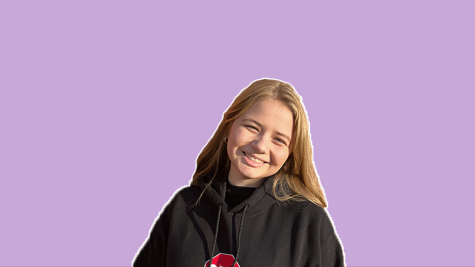 Disclaimer: The Bacon is the April Fool's Edition of The Beacon. The following story is purely for entertainment and is NOT meant to be taken as a serious news story!
Within a society where views and subscribers measure success, an MCLA student is bringing her YouTube channel to new extremes. Senior Sarah Tomczyk has been making waves on the content-sharing platform, and her channel [cocosarah22] demonstrates the importance of self-expression throughout the aspects of social media.
Cocosarah22 has recently had a surge in viewers and subscribers. The channel currently holds the title of "Fifth Most Subscribed YouTuber," recently surpassing PewDiePie, who maintains 111 million subscribers. Tomczyk's following contains over 119 million subs and 20 billion views and is considered one of the most incredible fan bases on the internet.
Her content consists mainly of cleats and crocs reviews, music reviews, and plenty of binge-worthy vlogs. The channel aims to uplift her audience, creating a comic and humorous vibe. Viewers can use her creative content as a distraction from more serious topics and as an outlet when feeling upset. Tomczyk says, "I enjoy making funny content, as it shows who I truly am. My content also makes others laugh, hopefully helping them feel better about themselves. I want my channel to show that it's okay to be funny in such a harsh world."
As an MCLA Communications major with Broadcast Media, Digital Media Innovation, and Public Relations and Corporate Communications concentrations, Tomczyk uses her influential channel to draw more potential students to apply. According to a recent study that this article won't mention, cocosarah22 has brought in over half of the student enrollment thanks to her on-campus vlogs. Precisely, her video "Move Into College With Me! (MCLA TownHouse Room Tour)" shows her bedroom in the Flagg Townhouses, helping viewers gain a sense of life as an MCLA student. At this rate, she may even be considered one of our college's most famous and noteworthy alums after she graduates this upcoming spring."When I started creating my channel, my sister and her YouTube videos became one of my biggest inspirations. Even though she creates more animation and gaming videos, and my channel is more real-life content, we both still share strong similarities for content creation."
"I have always wanted to become a Youtuber, even at the age of six. While growing up, I typically watched channels such as SMOSH, PewDiePie, Shane Dawson (before he was canceled), Jenna Marbles, etc. Watching content creators allowed me to understand that I wanted to start making my own videos."
With all these significant accomplishments in mind, cocosarah22 will host a panel and presentation at this year's VidCon in Anaheim, California. Fans, brands, content creators, and industry executives unite at this annual convention, all honoring each other's innovative creations.
With the help of her fandom, Tomczyk prepares to gain a more extensive following to intensify her fame, with intentions to overthrow MrBeast. As the "Fourth Most Subscribed YouTuber," MrBeast's channel possesses over 134 million subscribers and approximately 23.6 billion viewers. Centering his channel extensively on pranks and stunts, Tomczyk believes she can quickly overtake the internet celeb, as she considers her content to be more intriguing and amusing. If cocosarah22 makes this victory, she may be on track to gaining the glorious title of "Most Famous YouTuber."
We can't wait to see what cocosarah22 has in store at VidCon this June. Will she beat MrBeast at his own game? If you're interested in becoming a dedicated fan in supporting cocosarah22's channel, subscribe to her YouTube and Twitch down below:
https://www.youtube.com/@cocosarah22