Important Updates from SGA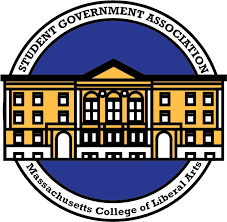 On Monday, April 10th, 2023, SGA held the first of their final 3 meetings for the year.
"Elections are happening, and papers are out! We have about six papers out now, and two of those are for E-board positions, which is fantastic. If you still haven't submitted, those are due by 5:00pm Wednesday. The same goes for class council spots. If you have any questions, please let me know," said Ian Crombie '23, the E-board president for SGA. "Final elections will take place on April 20th and the 21st. We will be having tables in the marketplace and possibly in Bowman."
Seniors, if you haven't already picked up your commencement tickets, you can no longer pick them up. Senior packages are also out and available to buy now!
A new and exciting addition was disclosed by the Academic Policies Committee. Paige Dufur '26 tells us, "President Birge came as a guest speaker to our meeting and discussed a new policy, which is adding a Fall break. This would happen from October 7th through October 10th. This gives an extra day to students after Indigenous Peoples Day where you would have no academic responsibilities, no homework, and no projects. The dining hall would still be open during this time."